EASILY REMOVE STRIPPED SCREWS IN SECONDS!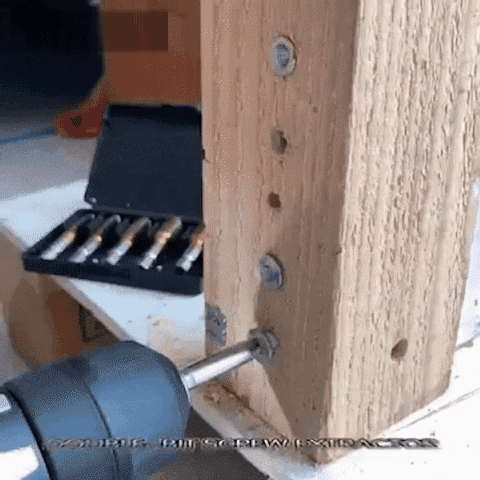 Having difficulty removing your old and broken screws? 
Mintiml™ Screw Extractor is specially designed to  remove stripped or damaged screws and bolts in wallboard, wood, and sheet metal applications quickly and easily. Make your work easier than ever before!

Main Features
This set is made from strong, long-lasting stainless steel extractor threads that will not strip. This will still last long even when used on wood, machine screws, flat screws, hex screws, or even painted over screws!

FEATURES
✅ VERSATILE: These extractors will remove any damaged, broken, or stuck screws. They are great for home use, workshops, automotive mechanics, carpenters, construction works, and more.
✅ EASY STORAGE: These extractors also come in a free small, durable plastic case that you can bring anywhere in a toolbox, bag, or even in your pocket.
✅ UNIVERSAL FIT: Comes as a 5-piece set of universal assorted most common screw extractor sizes to suit your needs in the best way.
✅ PREMIUM MATERIAL: Made of superior high-speed steel with high hardness and anti-corrosion features, which ensures high efficiency and stable performance.
✅ USAGE SCENARIOS: Ideal for tools that require the removal of screws, including bolts in wallboard, wood, and sheet metal applications. Suitable for the most common drill bits and screws or bolts of any size.